The high court on Thursday, November 12, temporarily suspended the National Security Advisory Council's (NSAC)directives. These directives are on political gatherings in the county.
In the ruling, the high court Judge ordered the Inspector General of Police (IG) Hillary Mutayambai not to enforce the directives. President Uhuru led the cabinet in ratifying the directives.
READ ALSO: COVID 19 IMPRISONMENT RULES
"Pending the hearing and determination of the petition a conservatory order is hereby issued suspending the directives issued by the National Security Advisory Committee on the October 7, and ratified by Cabinet on October 8.
"…Since the effect of the same directive is to direct the manner in which the IG or any of its officers under his command should carry out their constitutional and statutory duties," the ruling read in part.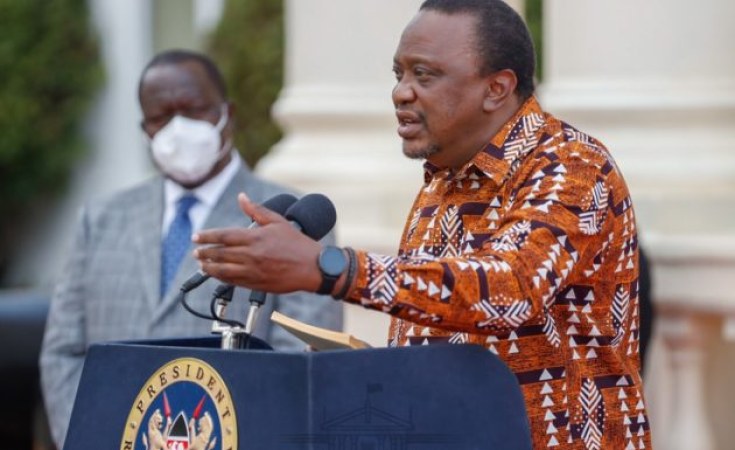 Head of Public Service Joseph Kinyua is the committee leader. The committee had earlier announced that politicians intending to hold public meetings and gatherings should notify the area Officer Commanding Station (OCS). Furthermore, the politicians should do this three days prior to the visit.
The argument
Law Society of Kenya (LSK) filed the petition. Moreover, the society challenged the Joseph Kinyua led committee's advisory. It argued that the advisory is unlawful. Moreover, it breached citizens' right to assemble.

Kinyua added that those who convened the meetings should obey OCS's orders given to them.

The OCS would be present throughout the meeting procession. More so, he/she would assist the police in the maintenance of peace and order at the meeting or procession.

Any person who intended to participate in the public meeting would exercise a high sense of civic duty and responsibility. Moreover, they should not to be in possession of any weapon.

Follow us in social media: