Mohamed Elneny, the Egypt midfielder, is self-isolating in Cairo. This is after the Arsenal player tested positive for coronavirus. He was on international duty with the national team.
Elneny tested positive for COVID-19 following his arrival in Togo with Egypt. Consequently, he will miss the Africa Cup of Nations Qualifier match against Les Éperviers. The game is set to happen on Tuesday. The Arsenal midfielder is now back to Cairo and he is on self-isolation. Luckily, he is showing no symptoms.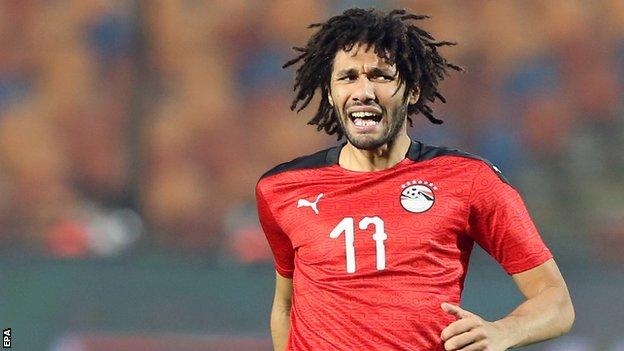 READ ALSO: WHITE HOUSE HIT BY COVID 19
The Egyptian Football Association and Elneny's agent confirmed the news about the 28-year-old on Monday evening. The Gunners were in contact with him. The Egyptian FA will be providing further updates. Salah was filmed dancing at his brother's wedding in Cairo only four days before he returned the positive test.
"The results of the medical swabs conducted by the national team upon arrival in Togo showed negative all except for Arsenal player Mohamed Elneny, whose result appeared positive without any symptoms," a statement from Egyptian FA read on Facebook. "The player immediately began to implement the special medical protocol for people infected with Covid-19."
"Elneny Positive Cov19 get well soon," his agent Alan Nazmy posted.
Mohamed Elneny & Mohamed Salah
Elneny's case comes three days after his Egypt teammate and Liverpool forward Mohamed Salah tested positive for COVID-19 while on international duty.

Mohamed Salah could return to Liverpool this Thursday so long as he returns a negative coronavirus test, according to an Egyptian health official.

The winger is spending his time in self-isolation in El-Gouna, a tourist resort on the Red Sea, and faces another coronavirus test on Thursday.

Salah will be able to return to Merseyside if that test comes back negative. The Egyptian Ministry of Health's Covid-19 committee chief is confident it will.

Follow us in social media: